Technology is evolving and we could not have been more thankful to science for evolution in the technology of artificial intelligence, specifically when it concerns Personal Assistant Robots.
When Amazon's Echo – Alexa was introduced, it got all the attention for being the best personal assistant for your homes and office, but then came along the Google Home assistant and more from other companies such as LG and Lenovo, all having same features. However, Olly is the only one that managed to bag 4 awards at International Consumer Electronics Show (CES) 2017, in the category of Smart Home Appliances, Drones and Unmanned Systems, Home Appliances, and Home Audio Video components.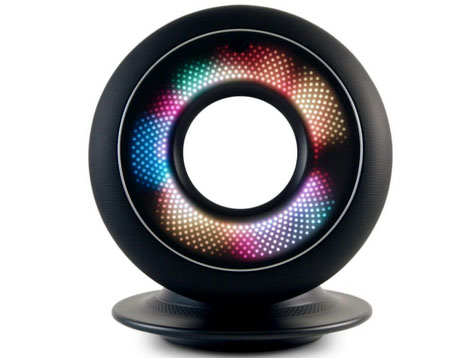 It is pretty easy to realize when you set eyes on Olly, that it is not just your regular home assistant. While it may function similar to its competing smart assistants by controlling your smart electronics and looking for online information, the UK based parent company EmoTech claim that Olly is the only countertop home assistant with a personality – yes you heard it right. Olly is integrated with an improved user interface that is capable of adapting to your personality and making its own.
Thanks to Olly, living among electronics is even more fun. This robot knows how to get personal with humans that interact with them regularly. According to its founder Hongbin Zhuang, unlike other smart home bots that function only on voice command, Olly is smart enough to sense your presence and start a conversation with you when you are around or even play your particular song list without your instructions. You can perceive Olly as kind of like a keen apprentice that quietly observes and learns the work pattern and when ready, it proactively follows the pattern to please its master, in Olly's case – family.
For those of you who have not yet decided to choose between Amazon Echo and Google Home – and even if you have – take a look at Olly and decide for yourself.
Though Olly's price tag matches that of a smart phone, it is still worth it, especially considering that you have an expressing and charming home assistant that knows the preferences of each house member and above all, has an intelligence to care about your feelings. Olly has a cute donut shaped body that is light and easy to carry and can also communicate with you and express emotions by rotating its head in your direction and showing a colorful display of lights.
With the unique and exciting personality adaptation intelligence, the best part about owning this home assistant is that your Olly can never be the same as your neighbor's, since it takes after your personality and can be equally unique and individual as you. Hence, EmoTech's Olly is truly a smart assistant, outdoing the intelligence of competing gadgets.
https://i.ytimg.com/vi/NB–GwlWUlM/maxresdefault.jpg
Olly was first introduced to us couple of years ago in London, at TechCrunch Battlefield Stage. But since its improved introduction at the CES 2017, a formal release date has not yet been confirmed despite claims for a possible launch in the current year's fall.
You can also pre-book Olly online on a number of sites since we advise you to be sure not to miss your chance of having your own personal assistant mini-bot.